Welcome to this month's REIP Industry Pulse.
July saw 50% of Australia's population plunged into lockdown due the rapid spread of the Delta Strain with borders being "slammed" shut. This it seems will be the next normal until we have a high percentage of the population vaccinated. I did my bit and got my first Pfizer shot a few weeks ago.

During this turbulent time, the real estate sector has reacted and pivoted quickly to the ever-changing circumstances, and I've watched many successful adaptations to how we conduct our business including virtual inspections, flexible working and contactless exchanges.

However, these restrictions will have an impact on consumer confidence and a financial impact on our businesses. As leaders most importantly we need to check in with our people, connecting on a regular basis and creating a consistent rhythm and cadence is vital.

Also important is encouraging our people to get vaccinated. With many of them on the front-line meeting clients and placing tenants into properties, being able to reassure the public that the industry takes public safety seriously and that we have done everything possible to keep our communities safe will help us restore some of the consumer confidence that's been lost.

To continue our support of the real estate sector during this difficult time, REIP has recently brought on a number of new partners. REIP membership is free, and you can find out more about membership and how our partners can support you at reip.com.au.
Stay connected,
Sadhana Smiles
CEO
Phone: 0403 271 676
Email:  sadhana.smiles@reip.com.au
Support: support@reip.com.au
  
Let us know your thoughts and we'll share the results with you next month.
July saw housing values increase a further 1.6%, however the question is are we starting to see a slow down in the pace of growth? 
This month, Tim Lawless and I explore the sales and rental markets in each state, and what headwinds we see on the horizon. 
Listen on Spotify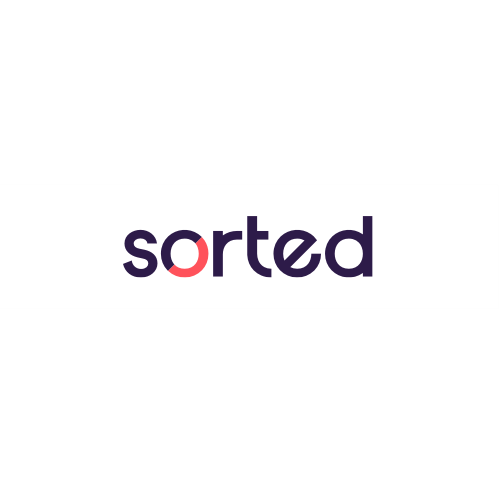 Sorted is Australia's first whole-of-agency solution for customer engagement, using world-leading technology to forever change the way agents engage with landlords, tenants and homeowners.
With Sorted, agencies managing large property portfolios can now engage with all their clients across the full property lifecycle through a single, intuitive and fully integrated platform – setting a new bar for customer experience and creating unmatched efficiencies and value-creation opportunities.
Reaching the new social consumer is an important step in delivering better results for your vendors and landlords. With Realty's socially savvy listing distribution platform your listings will reach your local social audience, bringing you more enquiry for less cost.
Last month alone, Realty delivered more than 5,000 enquiries to agencies  – enquiries that keep growing as listings reach buyers and sellers on their preferred social media sites.
Due to COVID lockdown, the annual RE-edge conference held in Melbourne has now been rescheduled to 10th September. 

The good news though is you can still get $50 off your ticket with code: REIP50. If for any reason the conference is unable to go ahead as planned, full discounts will be offered. 

With an incredible lineup of speakers, this will be an event not to be missed. 

Head to RE-Edge 2021 Tech & Trends to get your discounted tickets now. 
3 impacts of COVID that are here to stay
Lockdown has become an unavoidable trend in both our personal and professional lives. 
In July, we saw 50% of the population go into lockdown and you couldn't help but resign yourself to the fact that it may happen again.
The industry has adapted swiftly and effectively to the ever-changing rules impacting our professional lives, but given how successful some of these adaptions have been, it's time to consider if some of these changes are here to stay.
REIP member best practice guidelines
REIP has compiled a set of 'best practice' industry guidelines for our members in response to the current pandemic, public expectations and environment established by Federal and State Government statements and regulations.

They have been drafted to reflect the spirit of the regulations, which in some cases go beyond the technical legal interpretation of the directions in order to provide a safer method to serve our communities.

Ensuring we operate our industry within the current guidelines is essential to play our part in combating the Covid-19 pandemic, protecting the health and wellbeing of our teams and our clients and supporting the economic recovery.
How the pandemic and consumer behaviour affect the economy
The devastating socio-economic impact of the COVID-19 pandemic will be felt for years to come unless smart investments in economic, societal and climate resilience ensure a robust and sustainable recovery of the global economy, says the United Nations.

According to UN research, in 2020, the world economy shrank by 4.3 per cent, over two and a half times more than during the global financial crisis. The modest recovery of 4.7 per cent expected in 2021 would barely offset the losses of 2020, as reported in the World Economic Situation and Prospects.

The Journal of Risk and Financial Management also uncovers how coronavirus has manifested consumer panic buying, herd mentality, changing discretionary spending and the role of the media in influencing behaviour.